BBQ Season is officially HERE! Thank gosh, I was kind of getting over stews and chillis and soups...it's time for patio, friends, and sunshine.
This recipe for guacamole is my go-to because it is pretty allergen-free so it pleases everyone at the party! You can use it as a dip with chips, veggies, endives leaves or spread it on toast for an Insta-worthy #avotoast or top your burger with it or really eat it with your hands, who am I to judge?
For the cheesy, ranch flavour, I just sprinkled on some Rawcology Superfood Coconut Chips Toppers. These handy little flavour boosters are just small pieces of coconut chips that are dehydrated with wholesome ingredients, like activated sunflower seeds, nutritional yeast, himalayan sea salt to name a few. It is free of all the crappy additives, such as GMOs, gluten, dairy, processed oils, sugar, preservatives. Plus, it's made by the sweetest Torontonian named Tara. As a fellow female entrepreneur, I am so inspired by her work ethic and bubbly personality. So when she asked me to be a Rawkstar Ambassador, it was a NO-BRAINER for me. I already purchased the products regularly and featured them in my workshop swag bags, so I was actually just flattered to be associated with the Rawcology brand. Okay I'll stop gushing. You can read my Ambassador profile/interview here and learn more about me!
On to the recipe!
Ingredients:
2 ripe avocados
1/2 red bell pepper
1/2 tomato
1/2 stem of green onion aka scallion aka spring onion
2 limes
2 tbsp nutritional yeast
1 tbsp garlic powder
1/2 tbsp cumin
1/2 tbsp onion powder
1/2 tbsp chipotle powder
A pinch of cayenne
Rawcology Rockin' Ranch Superfood Topper!
Salt and Pepper to taste
optional: 1 tbsp fresh cilantro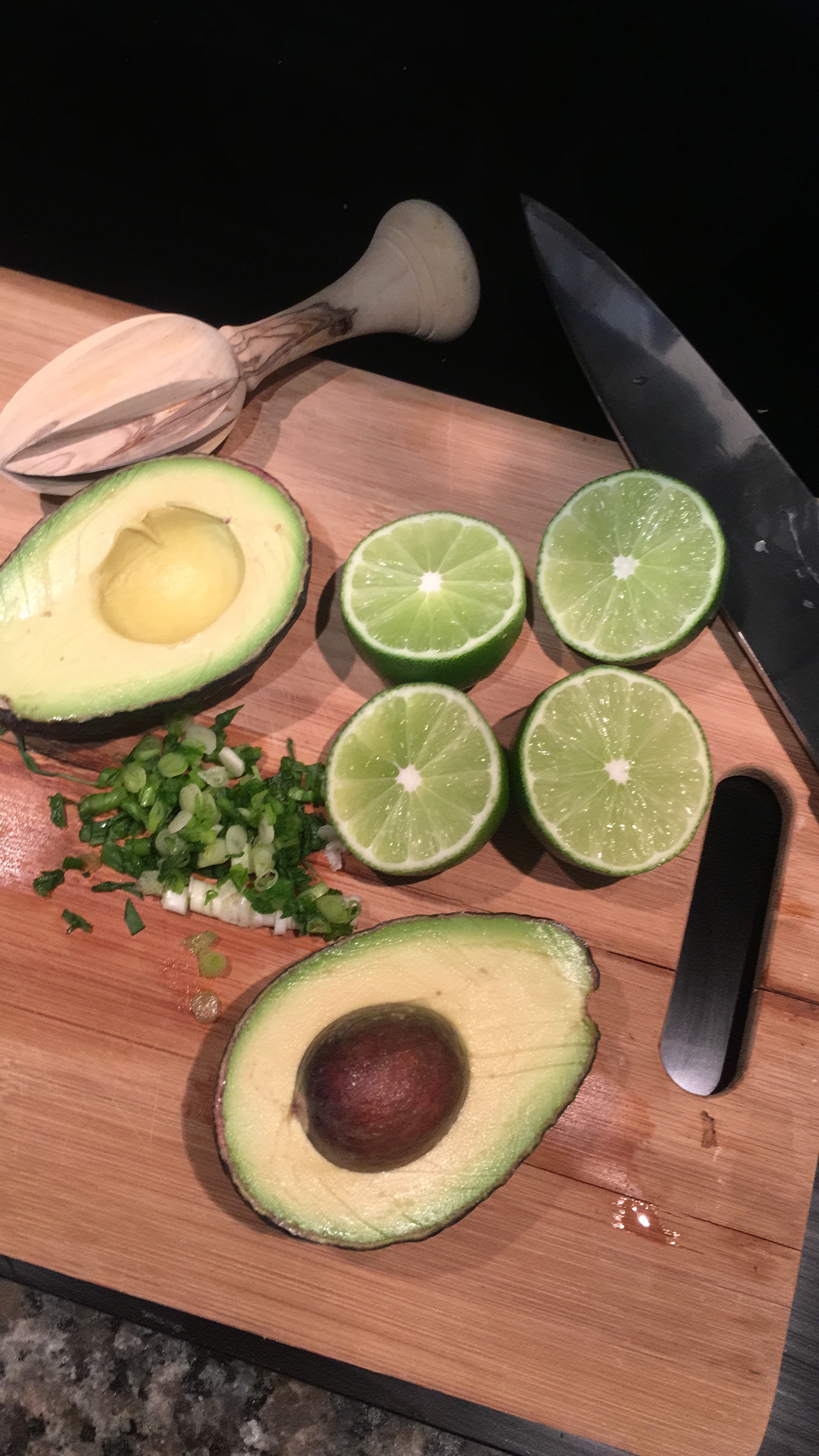 To-do:
Finely dice the red bell pepper, tomato, and cilantro.
Juice your limes, remove any seeds.
Cut your avocados lengthwise, remove the pit, and scoop out that tasty flesh.
Mash your avocado in a bowl with a form, then add in your spices, nutritional yeast, salt and pepper. Mix it with a fork or throw it in the food processor for a smoother texture.
Then, add in your tomato and bell peppers.
Sprinkle on some of that Rockin' Ranch Superfood Topper and green onion before serving and watch it disappear! ;)